"We want to make books available to everyone, in all formats, books to read, to browse and listen to, anywhere in the world."
In this spirit, in May 2019, we published a press release in which we announced the new partnership with Il Narratore Audiolibri, a publisher specializing in the production and publication of online audiobooks since 1999. From that day, the collaboration with Cristiana Giacometti and Maurizio Falghera has continued to evolve, and today adds another important piece to the distribution and production of audiobooks: a bunch of new services designed for the realization of an audiobook or for publishers and authors who have already created their own audio and want a highly professional end result, in line with the current quality standards required by major distribution platforms.
There's no need to add anything else, let's hand it over to Cristiana, one of the two souls of Il Narratore. Enjoy reading!
Hi Cristiana, would you like to briefly tell us the story of Il Narratore?
Hello Giusi. It's a 22-year long story so I will try to summarize it, even if synthesis is not my forte.
The project started in 1999 with an idea that came from Maurizio Falghera, my partner in life and at work, which was to create the first Free Audio Archive to download MP3 files of the great Italian literature works to be read aloud, recorded in a studio and to be listed all over the world via the Internet. The Italian language wasn't easily available on the net at that time, despite being loved, appreciated, and studied.
The project was defined and developed during a trip around the world, to the West. After a short holiday in Mexico, we stopped in San Francisco where we were helped to start the first web site ilNarratore.com, thanks to the local purchase of our dedicated server, installed at Berkeley. At the time it was much cheaper to buy servers and services in the US, where the interest in internet development was truly engaging, rather than use an Italian provider, which would have cost ten times more. Back in Italy, at the beginning of 2000, we immediately realized that despite our site and the audio archive in mp3 format being very popular, being the first audio works available for free download, the internet infrastructure and the slow connection didn't allow users to easily download the files. They asked us to publish in traditional format so the first editions were audiocassette. Perhaps you are too young to remember, however tape audiocassettes were still in use back then. The first edition of the Audio Anthology of Italian Literature, and the first four titles of a series entitled "Visions of the World'' were published in this format and, somewhat absurdly, were published by an American publishing house, in Seattle. Then we moved to CDs and then again to MP3 CDs distributed in Italy. Later on, in 2002, we created the first e-commerce for the purchase of digital works in MP3 downloads - even though we didn't achieve the complete know-how. From 2006 to 2013 we distributed CDs and MP3 CDs in bookstores too, and finally, in 2013, after the general crisis of 2010, we managed to drop the traditional format and returned to digital sale and distribution only, for both books and Audio-eBook, that is the EPUB3 format (eBook Read Aloud) with which you can read the text and listen to it in sync. The distribution of our ebooks and EPUB3 on Streetlib dates back to 2012, at the time when its name was still Simplicissimus, and counts about 120 titles.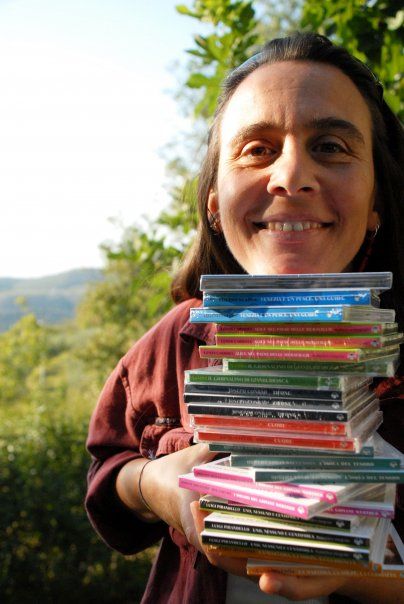 Meanwhile, the research and analysis of the global audiobook market has multiplied and we've always managed to stay up to date thanks to the subscription to the mailing list of the American Audio Publisher Association (APA) and lots of other research conducted on the net. We've helped many companies to grow and understand the audiobook market starting with Emons Audiobooks (which has come a long way!); together with them and Full Color Sound we founded the First Association of Audiobook Publishers (AEDA) which was then joined by new small audiobook publishers.
Thanks to our independence and determination, we continued to believe that one day audiobooks would be loved and appreciated in Italy too. And so it was: with the predictable physiological delay that characterizes our country, 20 years later audiobooks have become popular in Italy, thanks especially to the arrival of Audible, which we have been following since 1996, even before it was acquired by Amazon. But as we know, ideas in the US are supported and financed, and before the purchase of Amazon, the founder received funds and had holdings of large corporations, which is something we could not aspire to since you need to have money to receive financing in Italy and need to prove ownership of properties and assets. Unfortunately, ideas don't apply here. We invested what we could, and did our best to produce classic titles that had never been listened to, if not perhaps a few sporadic times on the radio; we invested everything we had in order to bring the charm of listening to the most beautiful literature to everyone's ears.
And here we are: in 2019 we became StreetLib's strategic and commercial partner, thanks to Giacomo D'Angelo's vision, resourcefulness, and knowledge of the world markets, which led him to appreciate our know-how and to implement the distribution and sales channels for publishers and authors.
We have thus been able to focus on quality productions with a varied editorial plan, for all literary genres, to satisfy all age groups, as well as producing and consulting for publishers and third-party authors.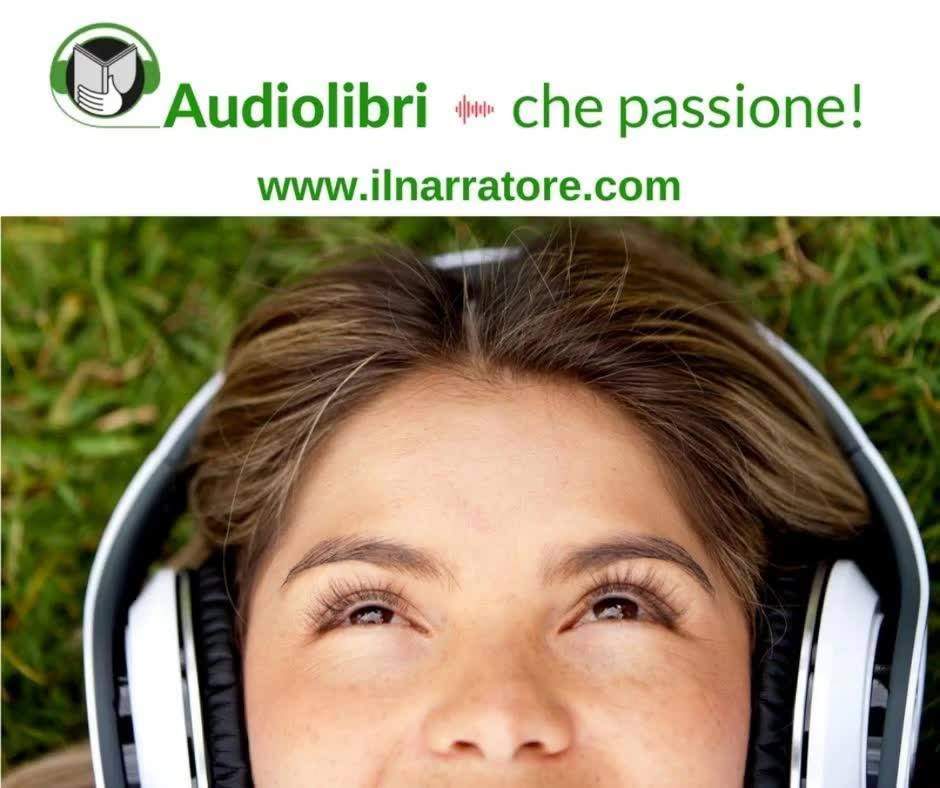 Many have called 2020 the year of audio. The AIE (Italian Publishers Association) data on the performance of the publishing market in 2020 shows an audiobook growth of 94% compared to the previous year and a turnover of 17,5 million euros. How was the 2020 of Il Narratore?
2020 for us was a year of growth and consolidation as it has been for the last 4 years. As soon as the pandemic broke out, we joined the digital solidarity by offering many audiobooks for free download. Many people discovered audiobooks and, forced by the moment, learned how to use fixed and mobile devices with digital content such as books and ebooks, but especially audio content like Audiobooks and Podcasts.
For years you have been involved with the publishing and production of audiobooks. What are the main services available to publishers and authors?
The main services we offer are the production of audiobooks. Obviously, in order to be distributed by all international platforms, audiobook productions must adhere to certain quality standards. The sound standards, the completeness of the information on the product, and the interpretative quality of the reading are fundamental in order to be listened to with pleasure by the general public.
This is where the idea of the collaboration with Streetlib comes from, to create services more oriented to the analysis and the post-production that we launched just a few days ago (you can find them on this link).
Additionally, we've always offered consulting services for publishers to help them choose which books from their catalog they should transpose to audio, matched with the most appropriate voice; we provide advice to writers on how to read a book aloud, or better yet on how to record a book in front of a microphone, as it must be interpreted, edited, mixed, mastered and finalized for distribution. Maurizio Falghera, who is also the artistic and editorial director, has written a highly appreciated book entitled "How to Make Audiobooks in a Home Studio". It seems easy to read a book aloud in front of a microphone, but it's not. We consider the reading of a book a form of art, that complements, although it doesn't identify, with other artistic use of the voice, such as theatre, cinema, TV, radio, dubbing, or voice-over, etc. Unfortunately, in Italy, we are still at the beginning of this long training journey.
Quality in publishing requires appropriate time, means and tools. Specifically, what are the main quality requirements for publishing a book to listen to?
A fundamental, starting requirement is always the text, the book that must be transposed to voice: it must be well written, whether the work is in the writer's native language or is the translation of a foreign author; it can be from any genre: fiction, non-fiction, textbooks, poetry, etc. Of course, the more famous both the author and the title, the greater the curiosity and public interest. How it's made and read is also relevant; the production needs quality tools and technical knowledge in implementation, starting from the microphone and the sound environment. Audio editors, sound editors, and editors are equally important for the finished quality of the product. Originality and creativity in the design of the cover, and last but not least, visibility, promotion, and interaction with the public, mainly through social networks, all contribute.
What will remain, after the pandemic, of all the digital experiences we've been dealing with for months? What are your future prospects?
I personally believe that digital experiences have somehow enriched everyone, made them understand and appreciate how important the de visu relationships are, and possibly, how knowledge is fundamental in this increasingly complex world, as well as preparation and study in order to find new balances. Our perspectives are to be able to help develop the professionals involved in the process of audio editing and production. We are forming a team of young people in all the necessary departments for a publishing audiobook house: editors, sound engineers for recording and audio editing, marketing experts, online promotion through social media, and a growing number of writers who are able to use their voice to create Audiobooks. In this sense, we cooperate well with Streetlib's platform to offer services for the Analysis, Editing, Mixing, and finishing of audiobooks produced by publishers or self-publisher; I would continue to stress the constant commitment in the training of the storytellers working in personal Home Studios, in order to offer production services at competitive prices without sacrificing quality. We are studying original audio content for Podcasts, evaluating new scripts for the production of podcasts and audiobooks on important topics that we still consider not present in the vast catalogs available.
The interview was done by email in recent weeks - thanks again to Cristiana Giacometti for her availability!